Community Treatment
Although technical competence is part of what makes a good lawyer or a quality law firm, greatness requires depth, perspective, and service to others.
We actively participate in efforts that serve our community and provide help and support to our clients, friends, and neighbors.
Each year, our team contributes significant amounts of time and resources to public issues, civic leadership, and community involvement programs and organizations that make a positive impact on the lives of others and endeavor to build a brighter future.
Recovery Programs
Bridge to Life
City Rescue Mission's Bridge to Life program serves men and women battling addiction and other lifestyle hurdles. By offering comprehensive holistic services, Bridge to Life provides participants an alternative to mainstream drug and alcohol treatment centers, helping them move beyond their circumstances toward a better future.
NorthCare
NorthCare is a leading provider of integrated behavioral health services for Oklahomans living with mental illness, trauma, and addiction. Today, we provide more than 20 trauma-informed programs for Oklahomans of all ages throughout all of central Oklahoma and neighboring counties. NorthCare is a place for hope and recovery. Known locally and nationally, the center delivers innovative and effective services for individuals and families.
Catalyst Behavioral Services
Catalyst is one of the largest behavioral health agencies in Oklahoma with fully integrated care for mental health, substance abuse, and primary care. Catalyst's widely acclaimed programs will certainly have a treatment program that will fit your life and at an affordable cost. Catalyst has highly skilled treatment staff who understand what you've going through and will take the time to find out your specific needs. We offer residential care, outpatient services, medication assisted treatment, detox, and family medicine treatment.
FirstStep
Under the direction of the OKC Metro Alliance, FirstStep is a highly-rated addiction treatment center for both men and women.
Community Reintegration Programs
TEEM
TEEM takes a three-pronged approach to breaking cycles of incarceration and poverty in Oklahoma by providing individuals with education, social services, and job training and placement. We holistically prepare our participants for employment by incorporating mentorship, life skills training and confidence building into our program. By giving a hand up, we help our participants refine their skills and achieve their goals.
Oklahoma County Community Sentencing
Oklahoma County Community Sentencing is a court ordered diversion program designed to assist individuals by providing supervision, treatment services, personal development, and employment assistance. Community Sentencing strives to promote integrity, respect, dignity and growth by equipping participants to be self-sufficient, contributing members of the community. They empowers participants to overcome barriers faced by many justice-involved individuals.
Court Assistance Programs (CAP)
CAP is an offender-paid, non-residential, criminal intervention and education program providing both pre-trial and post-conviction services. The program's primary focus is on identifying and altering behavioral patterns that lead to arrest.
If you seek legal counsel or representation by an expert defense team, don't settle for anything less
than the best.
OUR PEOPLE
Expertise, Approach, and Leadership
We believe quality legal representation is essential, and that a firm's success can only be measured by the values, ethics, and dedication of its attorneys. Meet the Team.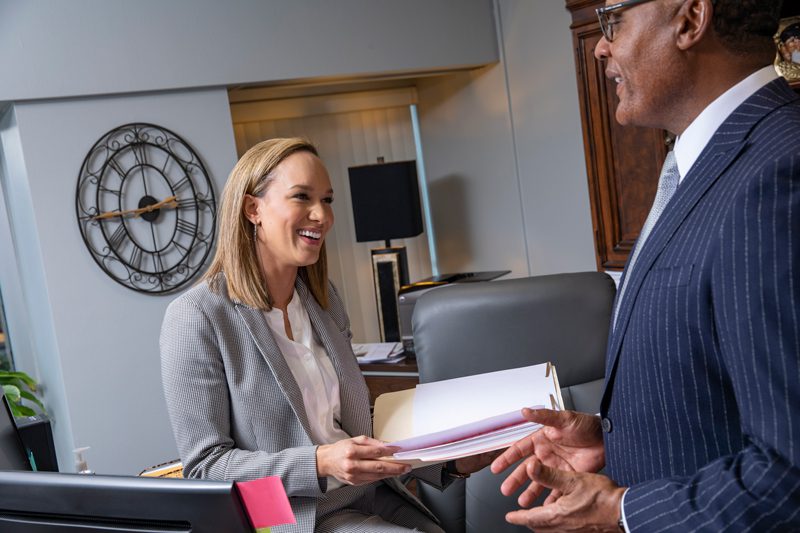 Request a
Free

Case Review

If you have been charged with a crime, time is critical to the success of your defense strategy. Contact us today so we can begin reviewing your case.

Please provide a few basic details using the confidential case review form and we will contact you as soon as possible to discuss options.